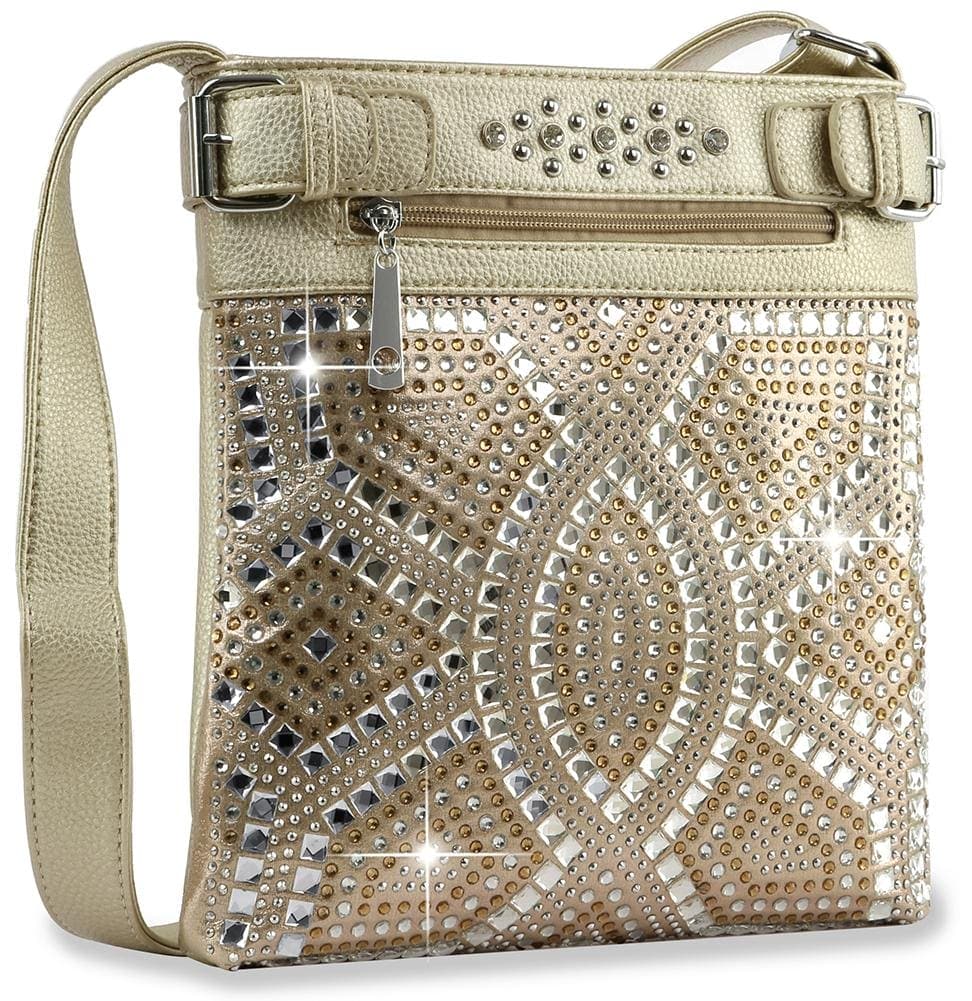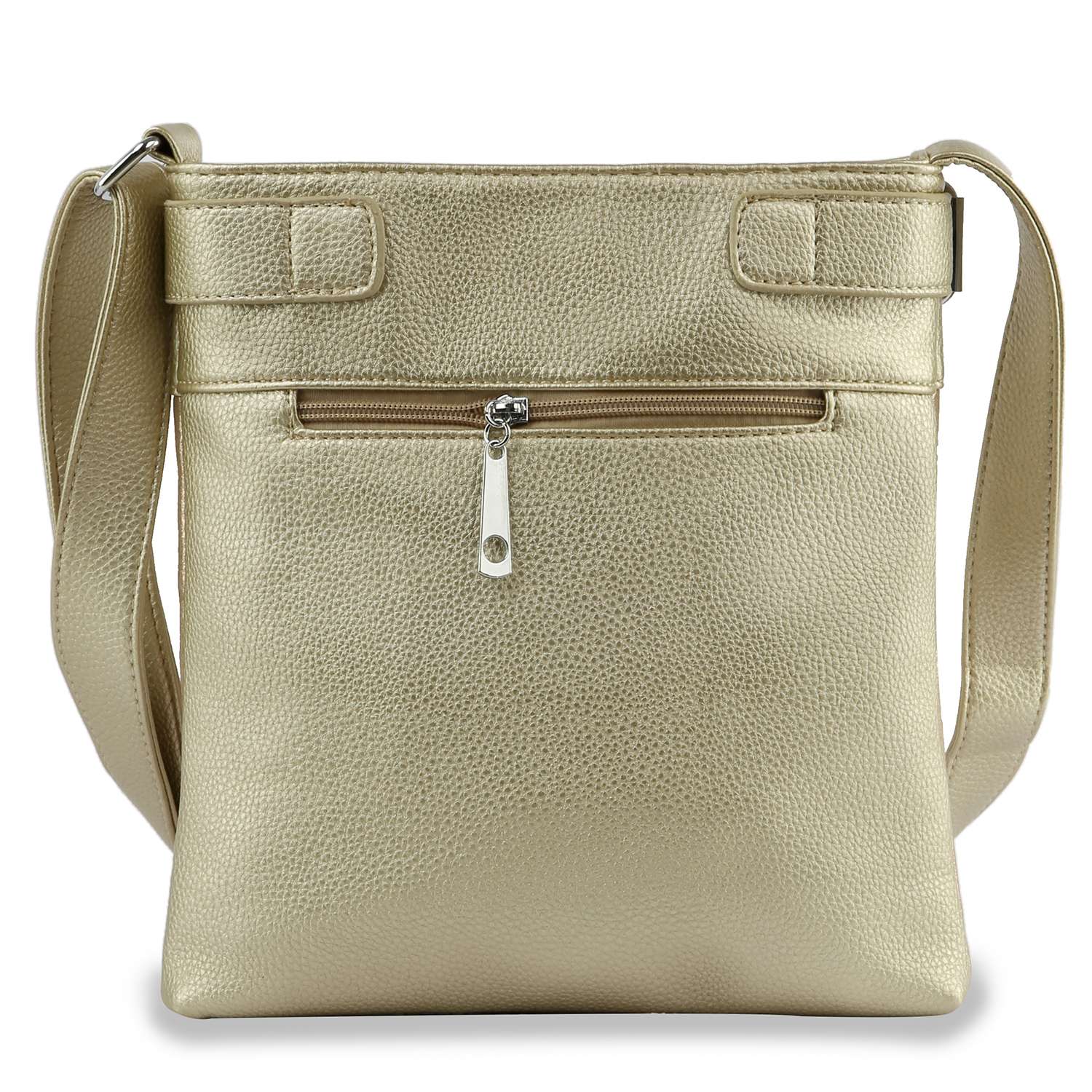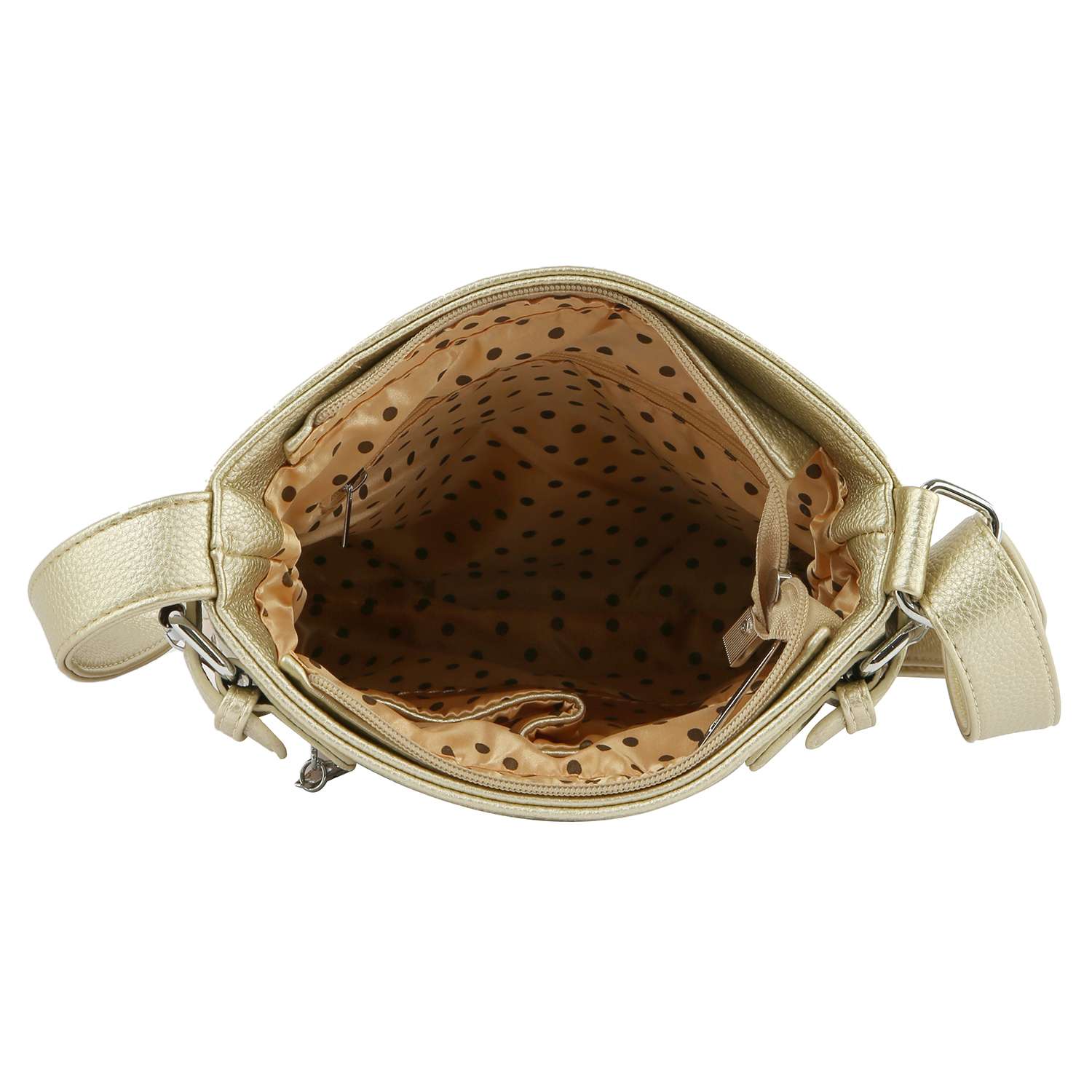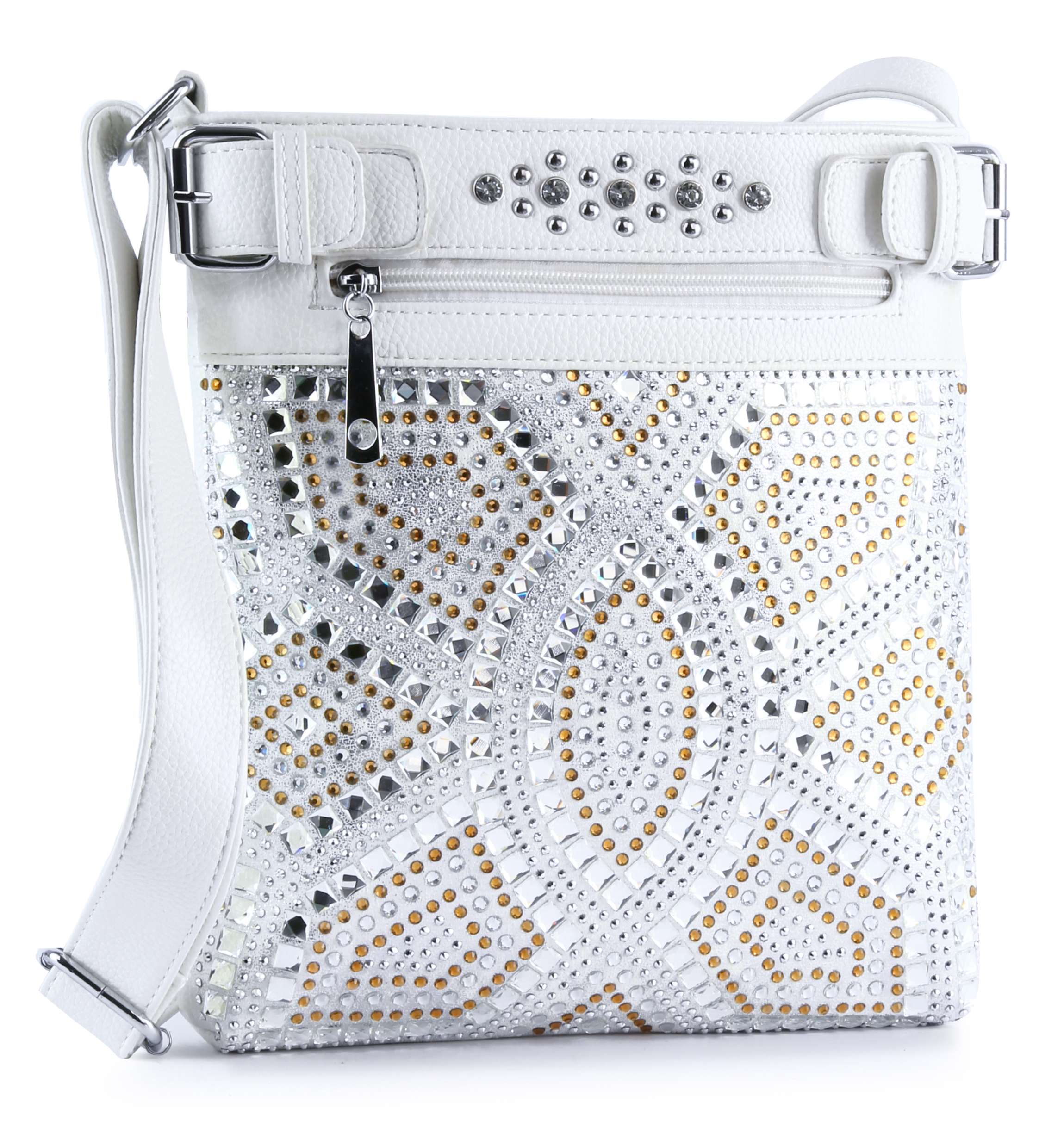 Rhinestone Bling Crossbody Sling
A beautifully unique stone pattern comes to life on the front of this super convenient crossbody sling....
Regular price

Sale price

$20.63

Unit price

per
Please hurry! Only 10 left in stock
A beautifully unique stone pattern comes to life on the front of this super convenient crossbody sling.
* 1 back zip pocket.
* 1 front zip pocket.
* 22L adjustable strap.
* Faux leather with lined interior.
* 2 interior slip pockets & 1 zip pocket.
* Top zip closure.
* Silver hardware.
Approximate Size:
9.5L x 11H x 1.5W
Handbag Express.com is designated for wholesale purchases only and all prices are in stated US dollars.
Minimum Order Amount is $100.00
HandbagExpress.com is a wholesaler of fashion handbags and accessory products. HandbagExpress.com does NOT sell what has recently come to be recognized as counterfeit products. We do not sell, nor have we ever sold, imitations of fashion originals, exact copies, actual replicas, and certainly not counterfeits of original trademarked or copyrighted fashion products. None of the items on our web site have designer labels or fashion designer logos.
If any company or fashion designer or their representative were to take issue with any item on our web site they would be welcome to contact us directly and we would gladly consider any appropriate action.
About Designer Alternatives
HandbagExpress.com is in no way affiliated with, representing, associated, or sponsored by Gucci, Fiore, Ferragamo, Burberry, Prada, JP Tod, Fendi or any other copyrighted or trademarked products. We do not represent our products to be original, nor do we represent that they are exact copies, therefore they do not violate any copyright laws. We simply ask consumers to compare quality, price and style of the above mentioned name brands to ours. Any reference to a brand name is made strictly for comparison.
Terms of Use
Please review the following terms and conditions that govern your use of our Site. Please note that you are agreeing to follow and be bound by these terms and conditions by using our Site.
We may change the terms and conditions that govern your use of our Site. Your use of our Site following any such change constitutes your agreement to follow and be bound by the terms and conditions as changed. We may change, move or delete portions of, or may add to, our Site from time to time.
Copyrights & Trademarks
Unless otherwise noted, all materials, including images, illustrations, designs, icons, photographs, video clips and written and other materials that are part of this Site are copyrights, trademarks, trade dress and/or other intellectual property owned, controlled or licensed by HandbagExpress.com, one of its affiliates or by third parties who have licensed their materials to HandbagExpress.com and are protected by U.S. and international copyright laws.
Comments
We appreciate your comments, remarks, feedback, suggestions, ideas and other submissions you disclose or transmit to us (collectively, "Comments"). HandbagExpress.com is not obligated to keep the Comments confidential or pay you or anyone else any money for your Comments. The Comments shall be solely HandbagExpress.com's property, HandbagExpress.com shall own solely all rights, titles and interests in and to the Comments, and HandbagExpress.com shall not be limited in any way in its use of any Comments. You acknowledge that you are solely responsible for any Comments you make.
Privacy Policy
Please refer to our Privacy Policy
Return Policy
When purchasing at wholesale, the sale is final. Any claim for defective items must be reported to us via E-mail at sales@handbagexpress.com within three business days from the date you receive the shipment. A Return Authorization Number will then be issued. We do not accept any claim requests for defective merchandise after the three-day period is over or for items that have been used or damaged or for any other reason. Once you have secured a Return Authorization Number, items to be returned MUST be returned in their original packaging. No credit will be issued for items not received back by us with their original packaging materials.
Credit for returned items will be issued as merchandise credit only.
We reply back to all requests for an RMA within 2 business days. If you do not receive any RMA confirmation number in 2 business days from the day you request, you are liable to contact us within 2 days.